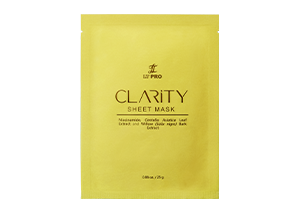 LT PRO Clarity Sheet Mask
Niacinamide, Centella Asiatica Leaf Extract and Willow (Salix Nigra) Bark Extract
This face mask contains Niacinamide, Centella Asiatica Leaf Extract and Willow (Salix Nigra) Bark Extract which helps maintain moisture, soothes and treats oily and acne-prone skin.
How to use:
Clean the entire face, remove the sheet mask cover then apply the mask on the face. Gently press the mask so that it fits perfectly on the face and stretch the bottom of the mask along the chin to the ear then attach the hook to the earlobe. Leave it for 20-30 minutes. Remove the mask and gently massage the face so that the remaining mask fluid is completely absorbed.
©COPYRIGHT PT. REMBAKA. ALL RIGHTS RESERVED.