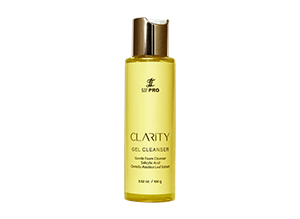 LT PRO Clarity Gel Cleanser
A Gel Cleanser with Salicylic Acid and Centella Asiatica Leaf Extract
Facial Soap that has a gel texture to clean the face from dust, oil, dirt and makeup residue. Contains Salicylic Acid which helps to clean pore-clogging oil and dirt. Centella Asiatica Leaf Extract which helps soothe the skin. Skin feels clean, fresh and not dry.
How to use:
Pour enough on wet palms then rub until foamy. Apply evenly on the face and rinse thoroughly.
©COPYRIGHT PT. REMBAKA. ALL RIGHTS RESERVED.