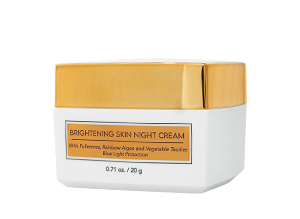 LT PRO Brightening Skin Night Cream
With Fullerenes, Rainbow Algae and Vegetable Taurine
Blue Light Protection
A night cream that contains Fullerenes as antioxidants that are more potent and stable than vitamin C to help treat dull skin and uneven skin tone that are often exposed to UV rays and pollution. Contains Rainbow Algae Extract and Vegetable Taurine extracted from the algae Jania Rubens Extract to help brighten the skin. Equipped with Ectoin which helps protect the skin not only from UV rays, but also blue light.
How to use:
Use the cream on a cleansed face at night after using LT PRO Brightening Skin Serum.
©COPYRIGHT PT. REMBAKA. ALL RIGHTS RESERVED.