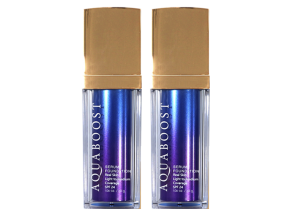 LT PRO Aquaboost Serum Foundation SPF 24
A liquid foundation equipped with protection against UV rays, which helps disguise facial skin imperfections so as to provide a more even skin tone appearance while helping to help the skin. This foundation feels light on the skin. Provides a fresh, natural & healthy facial skin appearance.
Coverage Level : Medium to High
Shades : Light , Light Medium, Medium, Dark
©COPYRIGHT PT. REMBAKA. ALL RIGHTS RESERVED.