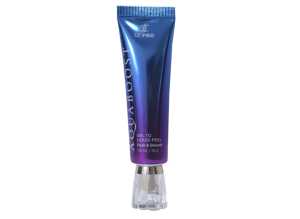 LT PRO Aquaboost Series Gel To Liquid Peel
Cleansing gel with gel-to-liquid peel technology to treat dry skin and help remove dead skin cells.
Containing Aloe Barbadensis Leaf Extract, Portulaca Oleracea Extract makes skin look fresher and feels smoother.
How to use
Rub evenly and gently massage on dry face and neck skin until it forms flakes. Rinse with water. Use 2-3 times a week. To get skin that looks moist, healthy, radiant and smooth, and don't forget to use the others Aquaboost Series
©COPYRIGHT PT. REMBAKA. ALL RIGHTS RESERVED.