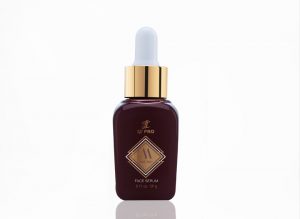 LT PRO Anti-Age Series: Face Serum
A delicate serum that formulated with Walnut (Juglans regia) Seed Extract that helps to protect skin from UV exposure and environmental agressions which accelerates the aging process and helps to maintain skin youthfulness. It combined with Japanese Cedar (Cryptomeria japonica) Bud Extract along with minerals content that helps to maintain skin smoothness and delicacy.
©COPYRIGHT PT. REMBAKA. ALL RIGHTS RESERVED.