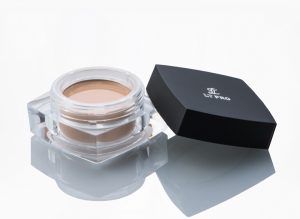 LT PRO Smooth Corrector
Cream Foundation
A waterproof cream foundation for covering imperfection face skin, containing:
– Sunflower and Squalane moisturizer, anti oxidant, vitamin C and vitamin E, for skin protection.
– Soft Focus Effect Powder and Coated Powder for a smooth, long lasting perfect blend.
Available colors: Yellow | Orange | Chestnut | Pulm Rose.
©COPYRIGHT PT. REMBAKA. ALL RIGHTS RESERVED.