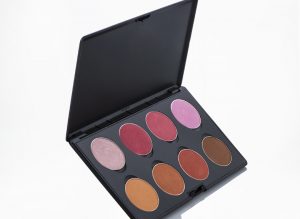 LT PRO Powder Blush ( Palette )
A powder cheek blush containing:
– Micronized Powder for a soft creamy texture. – Sunflower Oil as moisturizer.
– Vitamin E as moisturizer and anti oxidant.
Each case consists of 8 colors.
With softening and neutralizing colors.
Available in refills.
©COPYRIGHT PT. REMBAKA. ALL RIGHTS RESERVED.