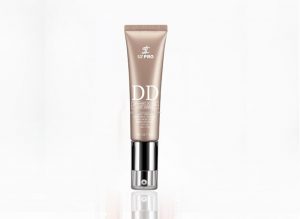 LT PRO DD Cream ( SPF 44 )
Dynamic Do-All for Slowing Down Skin Aging
A tinted moisturizer cream to even out skin tone, protect skin from UV exposure and helps to care aging skin, helps to maintain skin moisture and gives smooth feeling.
Containing Palmitoyl Pentapetide-4, Sodium Hyaluronate and Grape (Vitis vinifera) Juice Extract help to care aging skin, maintain skin firmness and smooth fine lines and wrinkles.
©COPYRIGHT PT. REMBAKA. ALL RIGHTS RESERVED.