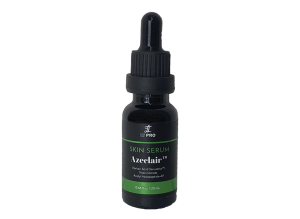 LT PRO Azeclair Skin Serum
With Azelaic Acid Derivative, Niacinamide,and Acetyl Hexapeptide-49 AzeclairTM is Azelaic Acid Derivative
Skin serum that contains the active ingredient Azelaic Acid derivative,
Niacinamide and Acetyl Hexapeptide-49 for helps maintain moisture, care for the skinredness, mild irritation and breakouts as well helps disguise reddish acne scars.
How To Use:
Use on a cleansed face every morning and night.  Apply evenly on all over the face and let it soak in.
©COPYRIGHT PT. REMBAKA. ALL RIGHTS RESERVED.